Warning
There are my works on this site that are not translated into English.
Warning
Please only visit this site if you can agree with the topics on this site.

-This Website has different works that were created through my "Hypnosis" loveing imagination.
-My site is pretty erotic, but there are some works that finish without any lewd actions.
-If you have problems seeing the site, it might be because of an older browser version, so please update accordingly.
-If you have any wishes or spell corrections, please tell me over at twitter.
-All character inside my works are over 18 years old.

Pick up Novel
ヴィラン育成学園 第2話「PING」
日常を過ごすお茶子の耳に謎の声が響く。謎の声に導かれた先には蛇苺が待っていた。しかし、お茶子の異変に気が付いた者がいた…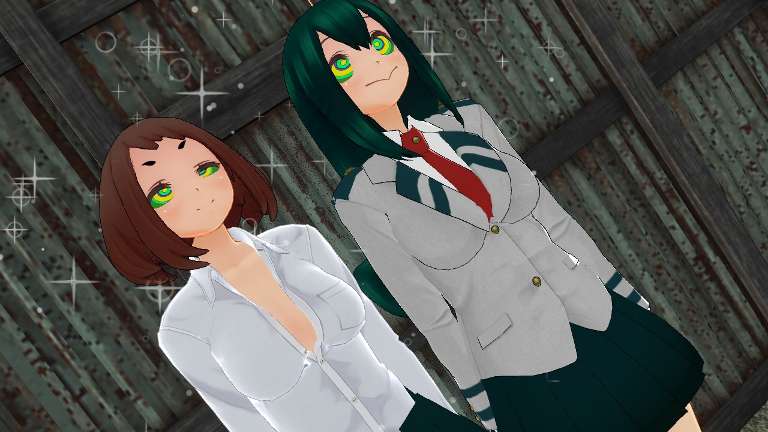 Novel List
Links
催眠!ピカッとハウス
A website with over 80 novels that include Hypnosis in all kinds of games, anime or manga!
There are short stories and also longer ones! And not only novel, but also reviews for different hypnosis involving works! Maybe you might even find something for you?
陸戦型ヅダのBlog
The blog of the circle "陸戦型ヅダ" that makes Idol Master related hypnosis pictures! I too may have been a (sexual) victim of "Hypnosis Master 4"...
There are contributions on the blog and twitter so take a look at both!
洗脳m@ster
The blog has been uncontinued since late 2018, but in all it has over 100 hypnosis related pictures on it! I can't even count all of those wonderful pictures...
Most of it is about stories created by hypnosis manips or some CM3D2 hypnosis pictures!
八角家ラボ
This is the homepage of the circle that created "THE TALE OF UNDERCRUST ~The Last 7 Days of Hasumi~", a game that totally captured me!
They release some test versions of future games and alike there, so people that can't wait for the next work should surely take a look at their site!
夜に棲む日々
A site were all kinds of anime, manga or games situation including hypnosis or corruption get posted.
My reccomendation would be the "IF漫画" tag! Under the tag are different stories that include "What if the brainwashing had succeeded?" situations! I just love stories of people that have completely fallen!
催眠すし屋
The homepage of a circle that creates original hypnosis CG from Kantai Collection and the Tales series! I just love the erotic imaginary when people have fallen into hypnosis!
Especially the hypnosis RPG "Hypnosis after School" completely destroyed my own idea that erotica wouldn't fit into an RGP!